SAT Math Multiple Choice Question 131: Answer and Explanation
Home > SAT Test > SAT Math Multiple Choice Practice Tests
Test Information
Use your browser's back button to return to your test results.
Question: 131
11.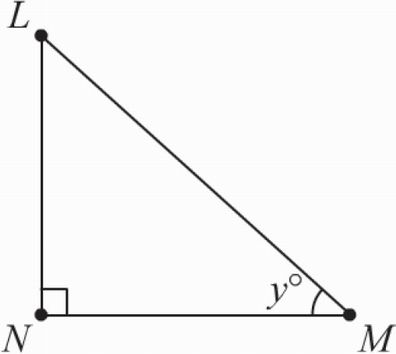 In the figure above, if y = 40 and

= 8, which of the following most closely approximates the length of

?
A. 0.1
B. 9.53
C. 10.44
D. 12.45
Correct Answer: B
Explanation:
B Triangle legs LN and MN are opposite and adjacent, respectively, to ∠y. Therefore, from SOHCAHTOA, we need to use the tangent trigonometric function. Plugging in the values that the question gives us into the equation for tangent, we get tan 40° =

. Now, use your calculator to determine that the length of MN most closely approximates 9.53, which is (B).