SAT Math Multiple Choice Question 44: Answer and Explanation
Home > SAT Test > SAT Math Multiple Choice Practice Tests
Test Information
Use your browser's back button to return to your test results.
Question: 44
4.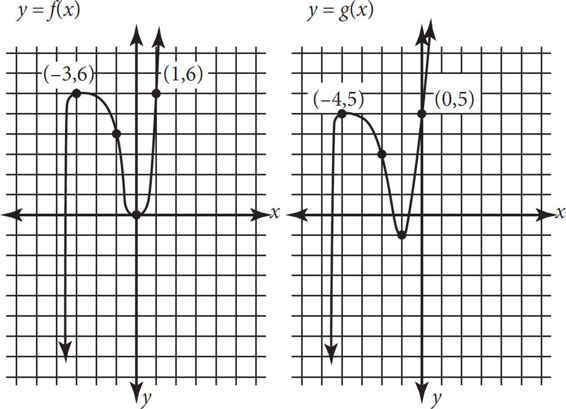 The figures above show the graphs of the functions f and g. The function f is defined by f(x) = 2x3 + 5x2 - x. The function g is defined by g(x) = f(x - h) - k, where h and k are constants. What is the value of hk ?
Correct Answer: B
Explanation:
B The second graph moves down 1 and to the left 1. Remember that when a graph moves to the left, it is represented by (x + h), which would be the same as x - (-1). So h = -1. Because a negative k represents moving down, k = 1. Therefore, hk = (-1) × (1) = -1, and the correct answer is (B).